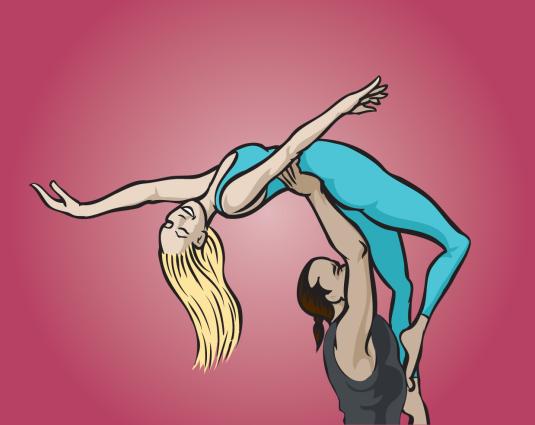 Support Your Business Success
We don't see your IT systems as machines but the beating heart of your business. Together we will build a collaborative and long-term partnership.
Secure, reliable IT systems which work in step with your company.
Work with your strengths and support your weaknesses.
We've always got your back.
At times we follow your lead, at your pace, dancing to your business' style. Other times we'll lead so your business benefits from the right technology.
The World is Your Stage
When dancing with technology turn to Flex IT. We are the experts so you don't have to be.
Working with your business goals in mind, we guide you through the jumps and pirouettes to keep up with current and emerging technology. We focus on your long-term vision, offering tailored advice and I.T. solutions, to ensure your business steals the show in your industry.
Your Trusted I.T. Partner
When you partner with us, we guide your business towards achieving your goals and provide a show-stealing IT Support package including;
Managed Service – A Helpdesk to fix I.T. issues promptly, monitoring and maintenance to build a strong core and minimise disruption.
Security  - A foundation of measures to protect your operation.
Flexibility – Support for your office-based and remote staff, ensuring communication, reliability and security regardless of location.
Inventory – Supply of hardware, software and cloud services.
Personal Service – Tailored management via your Client Ambassador.
We Take Your Security Seriously
Knowing that your IT Support team can trip the light fantastic, and can protect, defend and prepare your business for security issues provides peace of mind.
Protect – Through up-to-date security software, robust access management systems and monitoring of your infrastructure, Flex IT can keep one step ahead of cyber criminals.
Defend – Together we create policies and procedures concerning access rights, onboarding and offboarding, password conventions and device templates ensuring you control access to your data.
Prepare – Create a data security and disaster recovery plan ensures you have a strong stance against security breaches. Define the steps and ensure responsive action if things so wrong.
Success built on high standards
99.1%
Customer Satisfaction
0.55 hrs
Average 1st response time
Delivered with Partners who understand quality